I got my first chore chart when I was six years old. On this chart was a list of things that I need to accomplish every day, some of them once a week. Because I had just started learning to read, my mom drew pictures next to every chore so that my sister and I could grasp what needed to be done.
The chores were simple: Make your bed, clean your room, brush your teeth, give the pets their food, etc. Every day I had to tick of what I had done, and by the end of every day and week my mom would inspect our finished chores, and then give us our pocket money.
I loved the simple act of doing something, ticking it off when done, and then being rewarded for it. It instilled a good work ethic in my character; as I grew up, I was able to finish more and more tasks by drawing up To-Do-Lists and then feeling that sense of satisfaction that I had done a task and done it well.
In the beginning, the pocket money that I got was mere coins: R1, R2, R5. It was just enough for sweets, treats and lollipops.
As I grew up, the money turned to paper: R10, R20, R50. My sister and I learnt how to save money for things that we really wanted, such as bicycles and CD players.
Then eventually, I became a teenager. Most teenagers my age would buy clothes, chocolates or airtime with their pocket money.
Not me.
Instead, I saved up the money and bought books, music, DVDS and magazines.
In this blog post, it is my honour to share with you the MUSIC & MAGAZINES that has influenced me the most in my life thus far.
*
MUSIC
My mom was a strict parent. She did not allow my sister and I to listen to any secular music. I remember when Spice Girls were popular and I just loved the idea of the five girls dressed in wacky, tacky way. I somehow managed to find posters of these girls and put them up on my wall in my room. My mom came in, saw them, and said, 'It's fine you do this, as long as you pray for these girls every night.'
I did not want to do that, so I took the posters off the very next day.
While everyone was listening to Britney Spears, Spice Girls, Jessica Simpson and Christina Aguilera, I was listening to wholesome, Christian music.
There was a video store in our town that rented out music videos. My favorites were Carman's music videos, W.I.X. (Wenners In Xristus by Wanda de Kock), Klankekalantes, and Psalty's Sing-A-Long videos.
We also regularly rented the Hillsong live performance videos. I adored Darlene Zchech and wanted to be like her 'when I grew up.'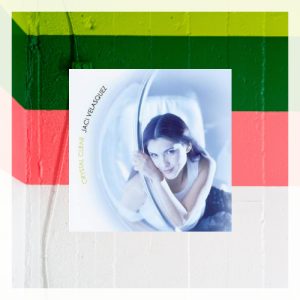 As I got older, my taste grew and I eventually discovered Jaci Velasquez' music. Her music would become a central influence on my life. I danced to her songs. I knew the lyrics by heart. My sister and I also did dance competitions on her songs when we competed on a national level.
Songs Worth Listening To: You, If This World, Flower In The Rain, I Promise, Just A Prayer Away, Every Time I Fall.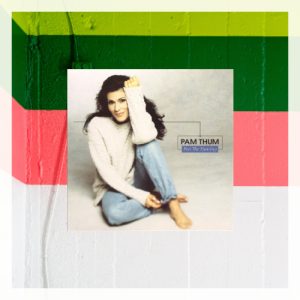 Pam Thum's music always hit me to the core. She always addressed heavy issues such as rejection, depression and giving up. There was a certain depth to her songs that no other Christian artist had at that time.
Songs Worth Listening To: One Voice Now, Fire Of Your Love, Love Sees, Starting To Rain, It's Okay To Cry, If I Were, Feel The Healing, Goodbye Hello.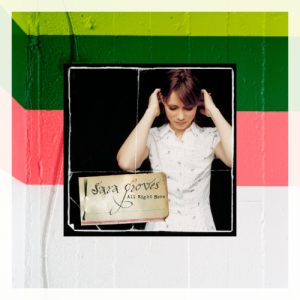 Sara Groves' early albums I also loved and devoured. Her album 'All Right Here' still plays in my car till today. Her lyrics are creative, she sings about relationships and forgiveness.
Songs Worth Listening To: Painting Pictures of Egypt, It's Going To Be Alright, Maybe There's A Loving God, I Saw What I Saw, It Might Be Hope, Loving A Person, Less Like Scars, Every Moment.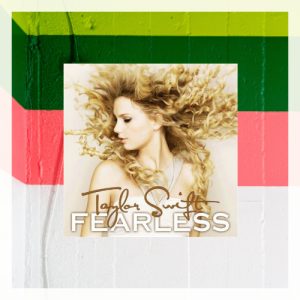 Eventually, as I grew up, I was able to start to make my own decisions regarding secular music. I was a bit scared at first because of the influence my mom's opinion had had on my taste in music. I started dipping my feet a little bit, and tried Taylor Swift first. She was a safe choice; her lyrics were clean yet still personal.
Songs Worth Listening To: Breathe, Delicate, Begin Again, White Horse, You're Not Sorry, Last Kiss, Long Live.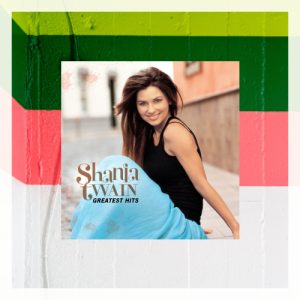 Feeling bold enough, I tried more secular music. Shania Twain eventually became a lifelong favourite, as well as The Civil Wars (as I had listened to Joy Williams' Christian albums as well – I like her secular music more). Dido is also a great favourite; I have all her albums.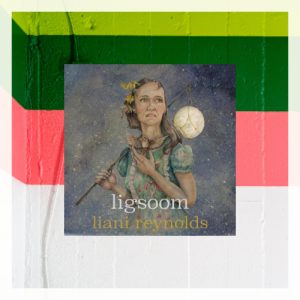 I have always absolutely hated Afrikaans music. But that changed two weeks ago.
I discovered a new artist: Liani Reynolds.
As I mentioned on my Instagram, this is how I would best describe her music:
Soulful person with even more soulful music. Discovering her music has felt like I've discovered a treasure trove, and the more I discover of this music, the more depth there is to it. Liani is a storyteller. Buy her album and drink in the songs. You will be drunk on the lyrical and poetical experience that is her album: www.lianireynolds.co.za
My favourites from this album is Sterredigter, Mossie, Groen, Skuiling, Pelgrimsgebed, Herontmoeting.
MAGAZINES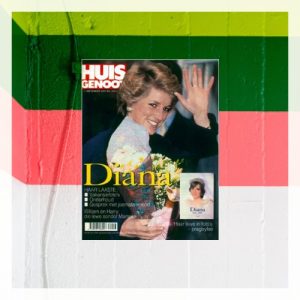 Because my mom did not allow secular music in the house, she did not allow secular magazines either. Especially the Huisgenoot. I can now understand why: Huisgenoot is trashy, gossipy and mainly wants to hurt people.
But back then, I did everything I could to read every issue. My one friend's parents bought every single issue and I would make a plan to visit her every week so I could read the magazine. I would head right over to the back pages, where the celebrities, movie stars and musicians were featured.
For some reason, I had an obsession with famous people. It's not that I worshipped or adored them, there was just something about the enigma of it that captured me. I had a desire myself to be famous one day. It's not necessarily a bad thing, as most people would make you believe.
My sister and I each had a scrapbook; she filled hers with wedding pictures. And I? I filled it with celebrities and hid the scrapbook from my mom because I knew that she would not like it.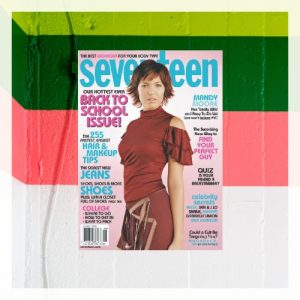 I also liked Seventeen magazine. When the first South African issue came out with Mandy Moore on the cover, I was incredibly excited. Surprisingly, my mom said I could buy this magazine, even though I had to buy it with my own money (and at that time it was really expensive for me). But I quickly grew bored with the magazine; it was repetitive and did not have enough celebs in it.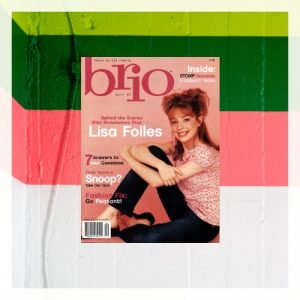 Because both my parents were in the ministry, we received brochures and pamphlets from Focus on the Family, which were based in the US.
One day, my father showed me an advertisement for Brio (it means life in Italian). It was a teenage magazine that was focused on Christian values and morals. I filled in the subscription and my parents paid for it every year. I can still remember the excitement I felt when my father would bring home the mail; I loved this magazine and read every issue from cover to cover. When I turned 16, I switched over to the Brio & Beyond magazine, aimed at older teens.
I was heartbroken and devastated when the magazine closed down after the recession hit the US.
I kept carefully kept all the copies of every single issue that I had for many years after, long after I wasn't a teen anymore. Eventually I donated it to a Christian school's library in Alberton. (I wasn't happy about this but I knew I couldn't keep it forever; life goes on)
Another magazine I also read in-between Brio was Plugged In, also a magazine from Focus on the Family. This magazine's aim was to shed a light on Hollywood entertainment (movies, television, music and pop culture). I also enjoyed this magazine although it didn't have the same major impact on my life as Brio did.
Here in South Africa, we had and still have a magazine called Joy. My parents read it at the time but I couldn't relate to it. So when Truth magazine came out, I was super excited. It was aimed towards young adults and it was full of fresh, relevant content. I bought and kept every single magazine and was once again heartbroken when this magazine also closed down.
(I also eventually donated these magazines to the Christian school in Alberton)
*
For a long time, I hardly read any magazines anymore because my favourite ones had closed down, and the ones that are still on the stands are repetitive, predictable and plain boring. Especially the women's magazines, I'm sorry to say.
I lived in the US for nine months from September 2016 up till May 2017. There, I discovered two magazines that made me once again excited for the magazine world: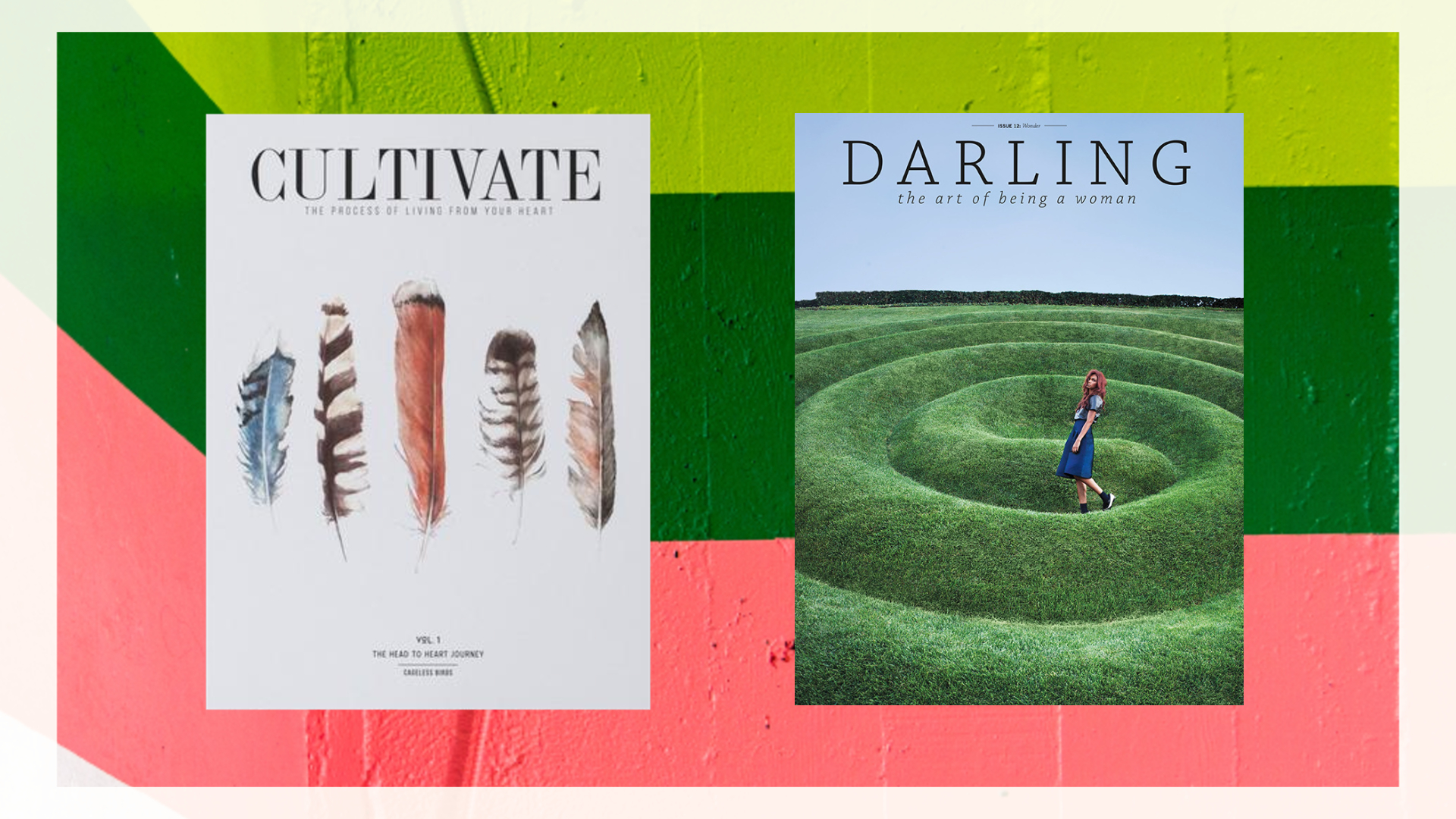 These magazines are expensive – they each costs $20 each. But it is so worth it. Full of depth, creativity, and insight. I love every issue and wish there were more like these out there.
Everyone says that print is dead, but it is not dead for me. There's nothing I love more than holding a magazine in my hand, reading it from cover to cover, and then reading it again months later. I will continue to support printed magazines and books, as this is art at its best.