It is a rare thing, meeting someone who leaves a considerable impression on you. Someone who carries an air of fire around them. Who has this undeniable passion within themselves in the way they carry themselves. They are well-read, well-traveled and well-equipped to handle all kinds of challenges that life throws at them. They are strong, capable, energetic – and so much more.
These people leave behind a sparkle wherever they go.
Such a person is Masha Gubkina.
I had the enormous honor of crossing paths with her at an event where I was the guest of honor.
'My name is Masha,' she introduced herself.
'Masha – as in Maria?' I asked her.
'Yes! How did you know that?' she replied, surprised that I would know that.
'I used to watch tennis, and – '
'Of course! Maria Sharapova.'
'Yes, exactly.'
A few minutes later I was interviewed on stage, and I spoke about my work as a motivational speaker and writer. The audience asked me some questions concerning that, and Masha asked me a difficult one:
How do you keep going?
This was a difficult question; this is something I've been struggling with myself for the last couple of years. Life happens, disappointment creeps upon you, failures dashes one's dreams.
I answered Masha's question somewhere along the lines of:
'I believe that we all carry a fire within us, a passion and a desire. It is our responsibility to keep that fire burning. For me, how it works practically is that I have to protect the fire. I have to nurture it, I have to let go of frustrations and disappointments. It's not easy to move on.'
When the interview was finished, Masha came up to me and thanked me for my response. We spoke some more about what it means to keep going, and she invited me to appear on her YouTube channel In Bed At (see video at the end of this essay).
The Gift
Masha sent me an invitation to her birthday celebration, which was set to take place at the Botanical Gardens.
For a couple of weeks, I scratched my head. I like to make an effort when it comes to gifting. I know Masha is an original so I had to get her something unique. I asked around – her friends and colleagues said she likes 'girly stuff.'
I then remembered that Masha likes wearing unusual earrings, according to her Instagram Feed. I found a boutique shop at Northridge Mall and bought her ceramic earrings.
For her birthday card, I got one that said on the cover: 'She leaves a sparkle wherever she goes.'
I just knew: That's Masha.
Inside the card, I wrote: 'You have such a gift of humor; thank you for making me laugh and lighting up my day every time we talk. You are in tune with the needs of others. You raise others up and you leave a sparkle wherever you go.'
The Party
On Masha's birthday invitation she said I should 'Look for the red lips :)'
I arrived at the Gardens in a green dress. I spotted her immediately: Her red hair was down; she was wearing a black cap with black glasses. She looked chic and laid-back.
And of course, she had her signature bright, red lipstick on.
She ran up to meet me and hugged me firmly. 'I'm so glad you came.'
She poured me some wine in a plastic glass, and I sat on a blanket on the grass.
'Masha, this is great,' I said.
'Yes, I'm so happy that I get to do this again. I love the Botanical Gardens; it's clean, safe and beautiful.'
'Yes it's really nice here,' I replied.
'We have to do these things while we still can. Because one day, we will not be able to,' she told me.
'Yes, you're right. We always complain about the fact that we are getting older and older, but there are so many people who don't get to have the honor of growing older,' I said.
'Yes, absolutely,' she said. Then she became emotional:
'I have a friend – Michelle – who's been in a coma for the last two weeks.'
'What happened?'
'She's a diabetic and she got pneumonia and now she's in the ICU.'
'Oh no, that's horrible!'
'Yes. That's why we need to make the most of it. You never know when it's going to be your end when you wake up and it's your last day. You never know. You have to enjoy life to the fullest – every single day – while you still can.'
People started arriving, and so this topical conversation did not continue anymore.
The Community
Bloemfontein is infamous for being mostly Afrikaans. Even the Sesotho people can speak Afrikaans. Almost everyone that I know here in Bloemfontein is Afrikaners; Masha is the first person I met that is a foreigner and doesn't speak Afrikaans.
Masha is an incredibly interesting woman and I knew that this was going to be an interesting party. She attracts all kinds of people – young and old, national and international, studying student and married people, black and white, all the colors in-between.
And I was right; Masha's community is full of delightful, engaging, and refreshing people.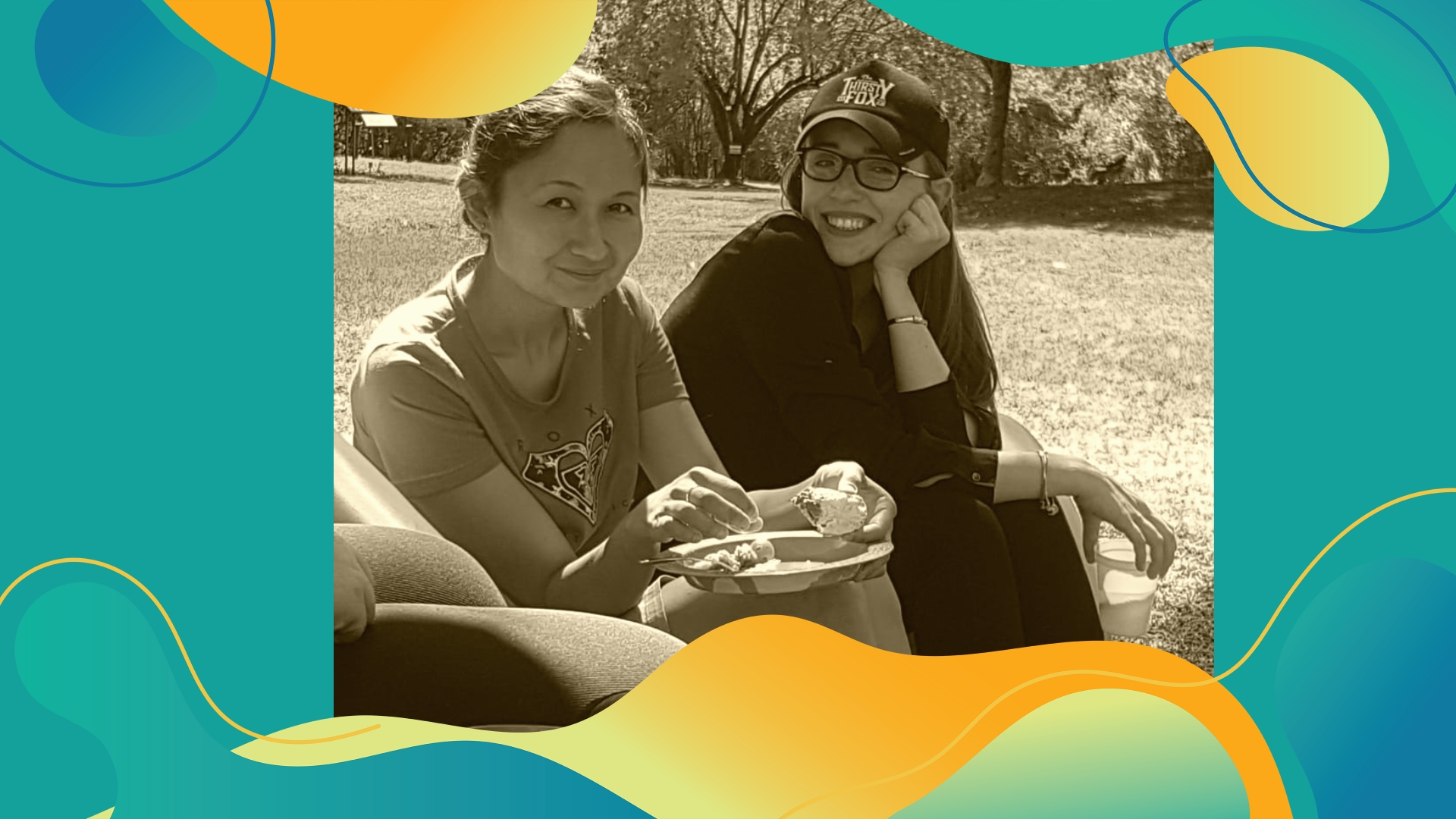 The Law Student
The first person I met was a girl from the Greek community, named Christina Couvaras. Gorgeous with thick, black, curly hair and an expressive face, she told me that she was studying law.
'I'm in my third year; this last semester was incredibly draining and stressful,' she told me.
'I'm so sorry to hear that! I've heard that law is really hard to study because the rules are constantly changing,' I responded.
'Yes, that is absolutely true. It's always changing and you always have to learn more laws.'
'What area are you thinking of specializing in? My uncle is a lawyer as well and he started off with divorce cases. He absolutely hated it,' I told her.
'Wow, that's interesting,' she said. 'I also like divorce laws, but I especially like the criminal area of law.'
'My uncle did the divorce laws but then moved on to trust funds and also helps companies that were liquidated,' I said.
'Wow, that's really interesting!' she said.
'Yep. He now has a wildlife game farm in the Maselspoort area. They have a coffee shop, a wedding chapel, and chalets where you can stay over for the night. He still practices the law but the farm is his true passion.'
'Oh my goodness, I would love to visit there. What is the farm called?'
'Bagamoya Wildlife Estate. But they're closed now due to renovations.'
'When will they open up again?'
'To be honest, I have no idea. But it's really worth it; you should visit someday.'
'I will. It sounds truly amazing.'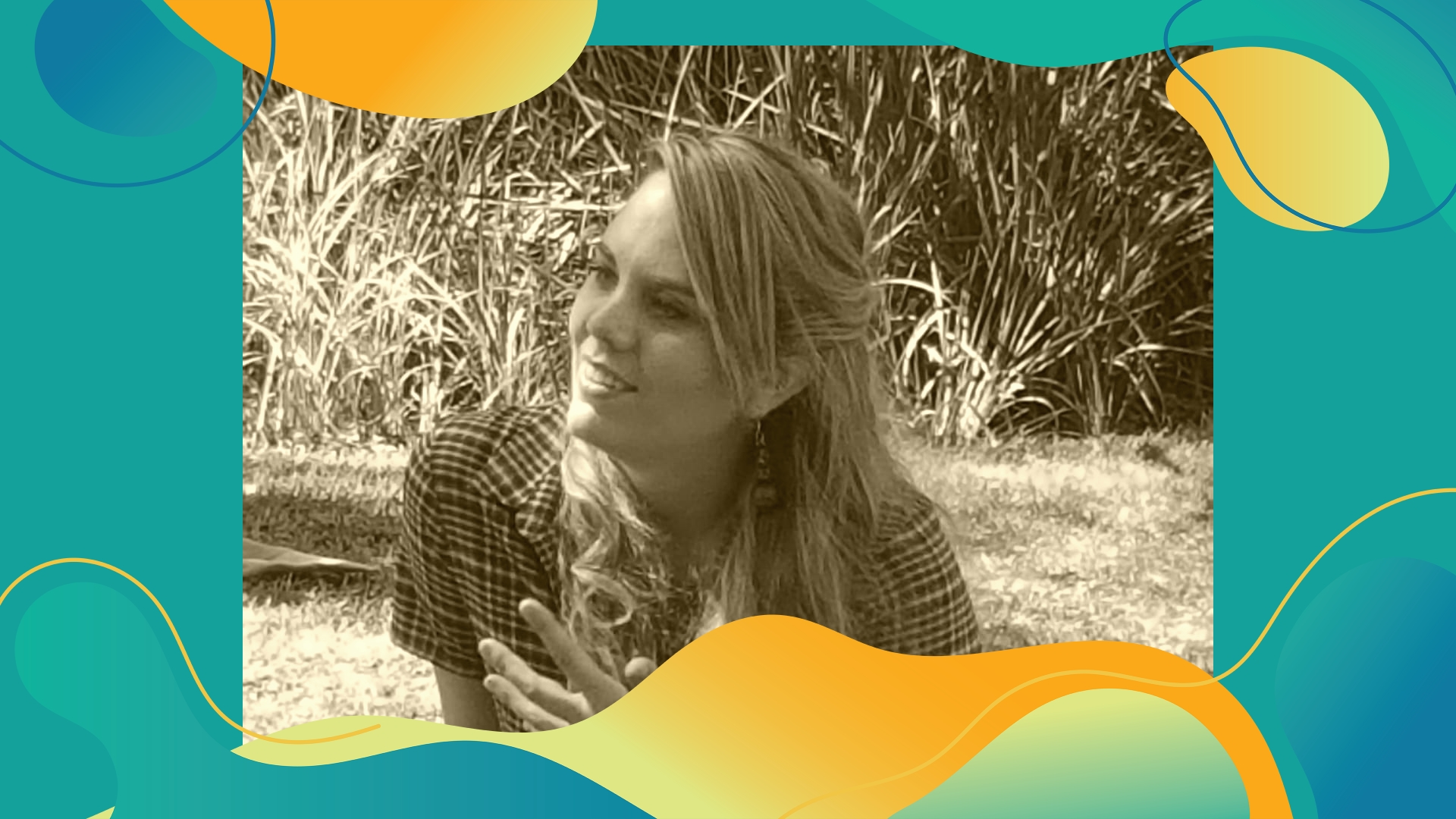 The Canadian Geologist
My next conversation was with Masha's boyfriend. Martin David Clark is a geologist at the University of the Free State; he's from Canada and also lived in Germany for a few years.
'Every time I had to make a hard decision, it was usually the best decision I ever made,' Martin told me. 'I would highly recommend that every person should at least once in their lives, do something that's completely out of their comfort zone, such as living in another country.'
He also told me of the many Afrikaners that have moved to Canada and how they're really happy there.
'It's all about being willing to change your lifestyle,' he explained. 'In Canada, I was never able to sit outside and have a picnic like we're doing now, here in the Botanical Gardens. But over there, I did so many water sports and loved it.'
'It's really all about being willing to adapt, change your lifestyle and looking on the bright side,' he added.
He also told me that his work is quite stressful as he has to break new ground, but he's able to switch off completely over the weekends. He forgets about work but focusses fully again come Monday morning.
'That's incredible,' I responded. 'Not many people are able to do that. How do you manage to have that mindset?'
'My parents. My mom had me when she was 42 years old. They were already set in their ways when they started having kids,' he explained.
'My mom quit working and became a full-time mom.'
'Now that's an interesting way of looking at it. Most parents had their kids when they were really young; they wanted to prove themselves, were very driven and of course made some mistakes along the way,' I said.
We talked a bit more about his parents, who are now in their 70s. His mom is coming to South Africa for the first time next year in February 2020.
'I can't wait to show her the country and do some touring with her,' he said.
Another interesting tidbit: His mom is from the Czech Republic and Masha's mom from Belarus; they both have Slavic cultural backgrounds, and he says that's why he and Masha is able to connect in many ways: they have the same interests, the same outlooks on life, and even like the same food.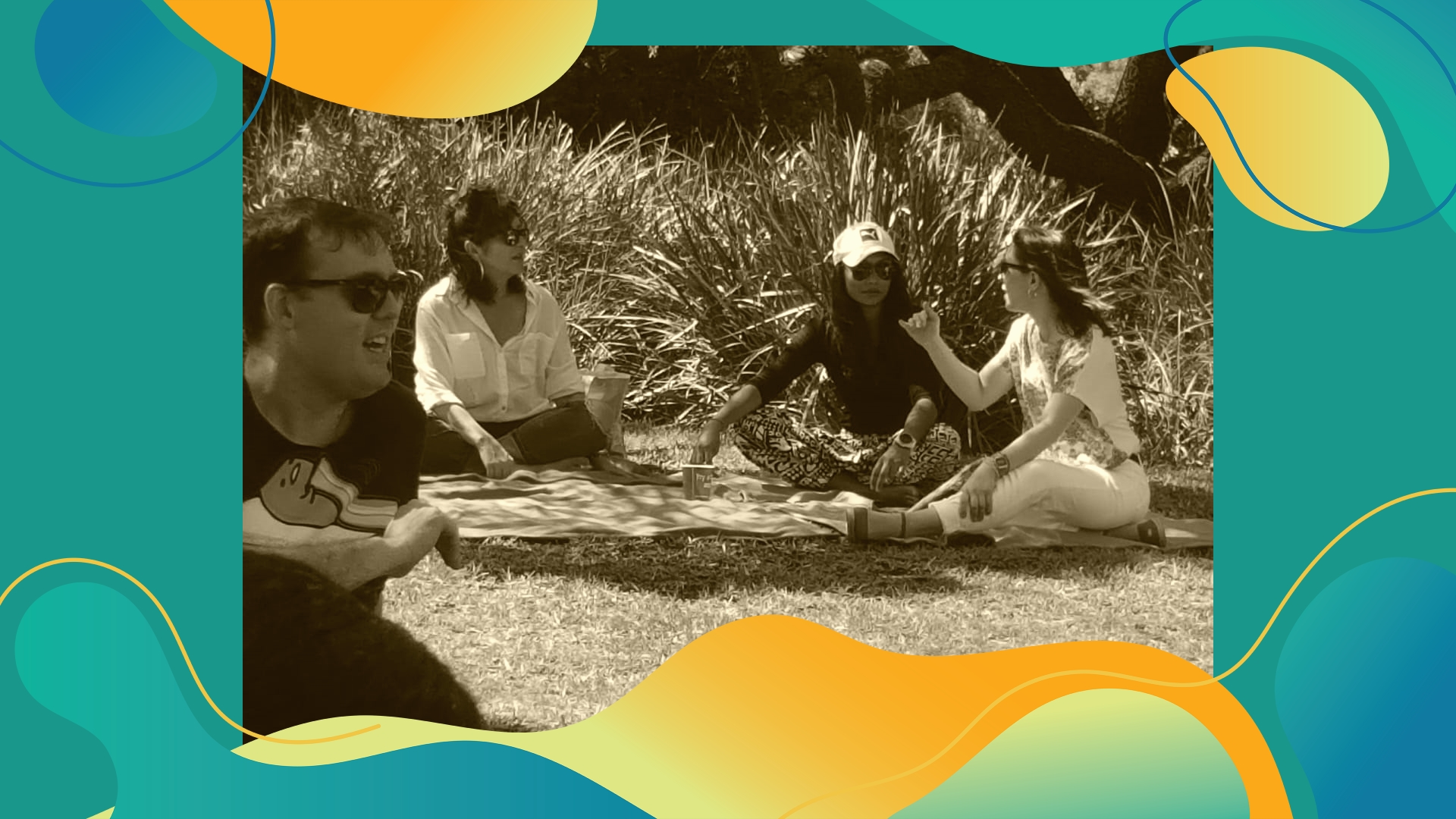 The Advocate and Her Indian Fiancé
I meet Jacyn; she's the only one at the party who also speaks Afrikaans. She tore the ligament in her knee about a month ago when she was at the town hall. She now walks on crutches and hopes her knee heals soon because it's 'too soon to do a knee replacement; that should only happen thirty years down the line.'
I agree with her on this. 'Don't get a knee replacement. It's hell. Try as hard as you can not to go down that road.'
She asks me about my writing; she's also interested in becoming a writer.
She explains: 'But I have to write so many documents and read so many papers. I'm too exhausted to write creatively as well.'
I tell her of the two books that I've written, as well as the column writings in various magazines and newspapers.
'Those writings were motivational writings; it was upbeat, positive,' I tell her. 'But now I want to write honestly, in a more vulnerable way. I want to be real and authentic, which is why I started this website/blog.'
'That's great because that is exactly what the world needs,' she comments. 'We need that.'
'It's funny that you say that,' I replied. 'Because now that I'm finally honest in my writing, my family and friends are concerned about me.
They think something is wrong with me when it's just the opposite.'
'We need to be kind to ourselves,' Jacyn says. 'We are always so hard on ourselves in ways that we would never be hard on others. Be kind.'
Jacyn also asks me about my hearing. She's very polite and says, 'You probably get this question a lot, and you don't have to answer this question if you don't want to.'
Yes, I get that question a lot. But I don't mind explaining because I like Jacyn. She's kind and considerate. I tell her my hearing story.
We move on to lighter topics, such as Indian food. Her fiancé, Rakesh, emigrated from India about 26 years ago, and he doesn't like to cook. So
Jacyn took it upon herself to learn how to cook Indian food.
'I love Indian food!' I tell her.
'Fantastic. I will invite you one day to come and have an Indian meal with us,' Jacyn replies.
'Please do,' I reply. 'I can come and help you as well. I would love to learn how to make Indian food as well.'
'It's a date, then.'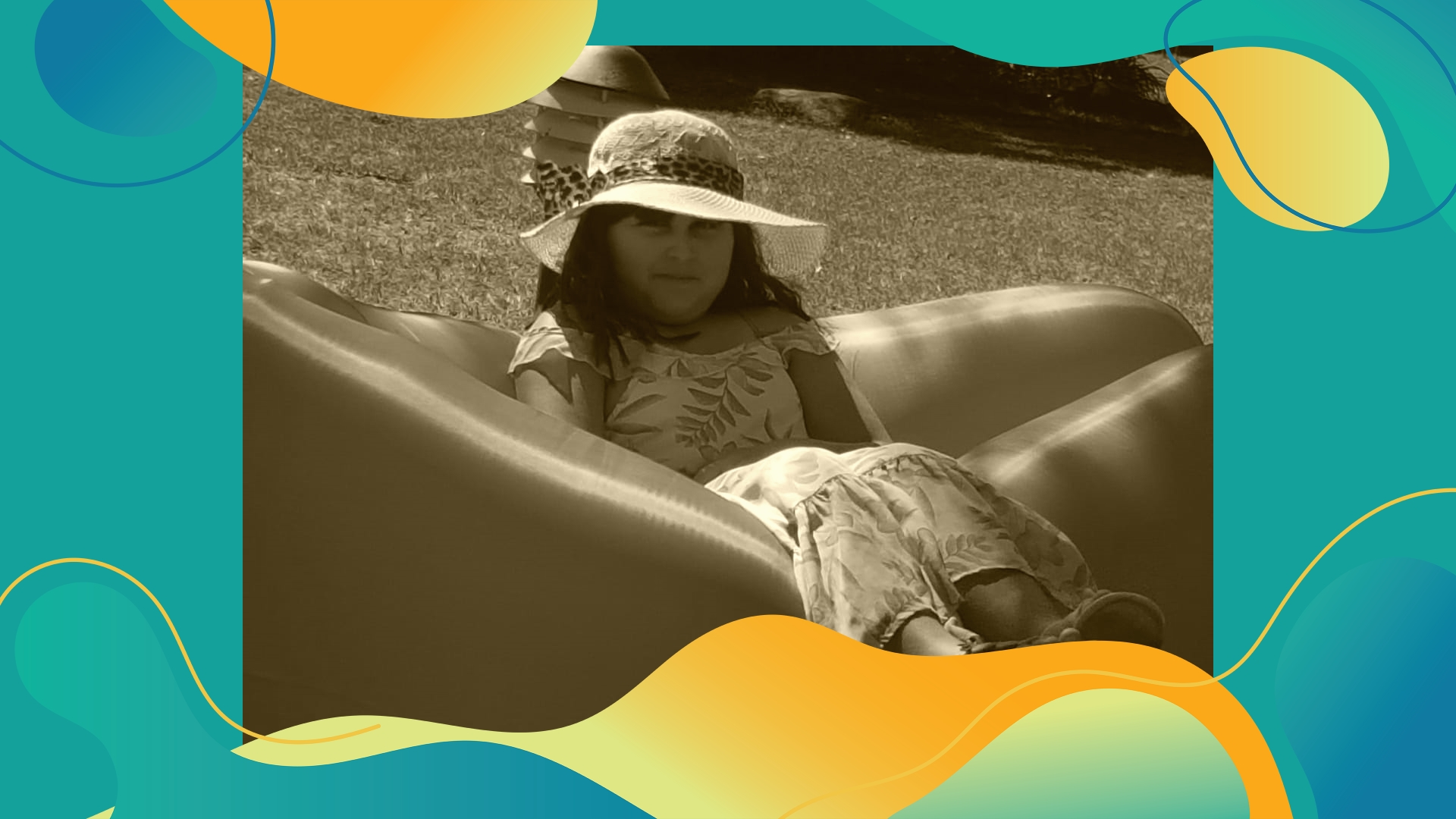 The Greek Father
My wine is finished; I stand up to get something else to drink.
Masha's father is at the table with the drinks and he starts telling me about fermented tea. He's a second-generation Greek and his family has been in South Africa 101 years. His name says it all: Anaxagoras Nicolas Tarnanis.
Nicolas explains to me exactly how fermented tea works.
'Kombucha, it's called,' he says. 'It has feet of its own; you start with it in the kitchen and it ends up in the bedroom.
He has a delightful personality. Warm, caring and respectful.
'I now understand why Masha speaks highly of you,' I tell him.
The Russian Mother
I finally get to meet Masha's mother, Svetlana. A strong, yet tender woman. She and Masha moved to South Africa from Belarus twelve years ago.
'Is it hard, not being in your home country anymore?' I ask her.
She thinks for a while, then replies, 'Not really. Both my parents passed away shortly before we came to South Africa. I was an only child; Masha was an only child. It wasn't that hard.'
'How did you meet your husband, Nicolas?' I ask her.
'Through the internet,' she replies.
'Oh, that's a surprise!'
'Yes, we met on one of those dating websites. We started talking, and he invited me to come to South Africa. He told me to see if I like it here. Masha was the one who pushed me, told me to take the chance. So I did.'
'That's incredible,' I commented.
'Yes. And you know what? I had a list of criteria for what I was looking for in a husband. And (name) ticks off all those things.'
'Have you gone back to Belarus again?' I ask.
'Yes, about two or three times over the last 12 years. But this is now my home,' she says.
She tells me of Russia and says I should go travel. 'It's truly beautiful there, you will love it.'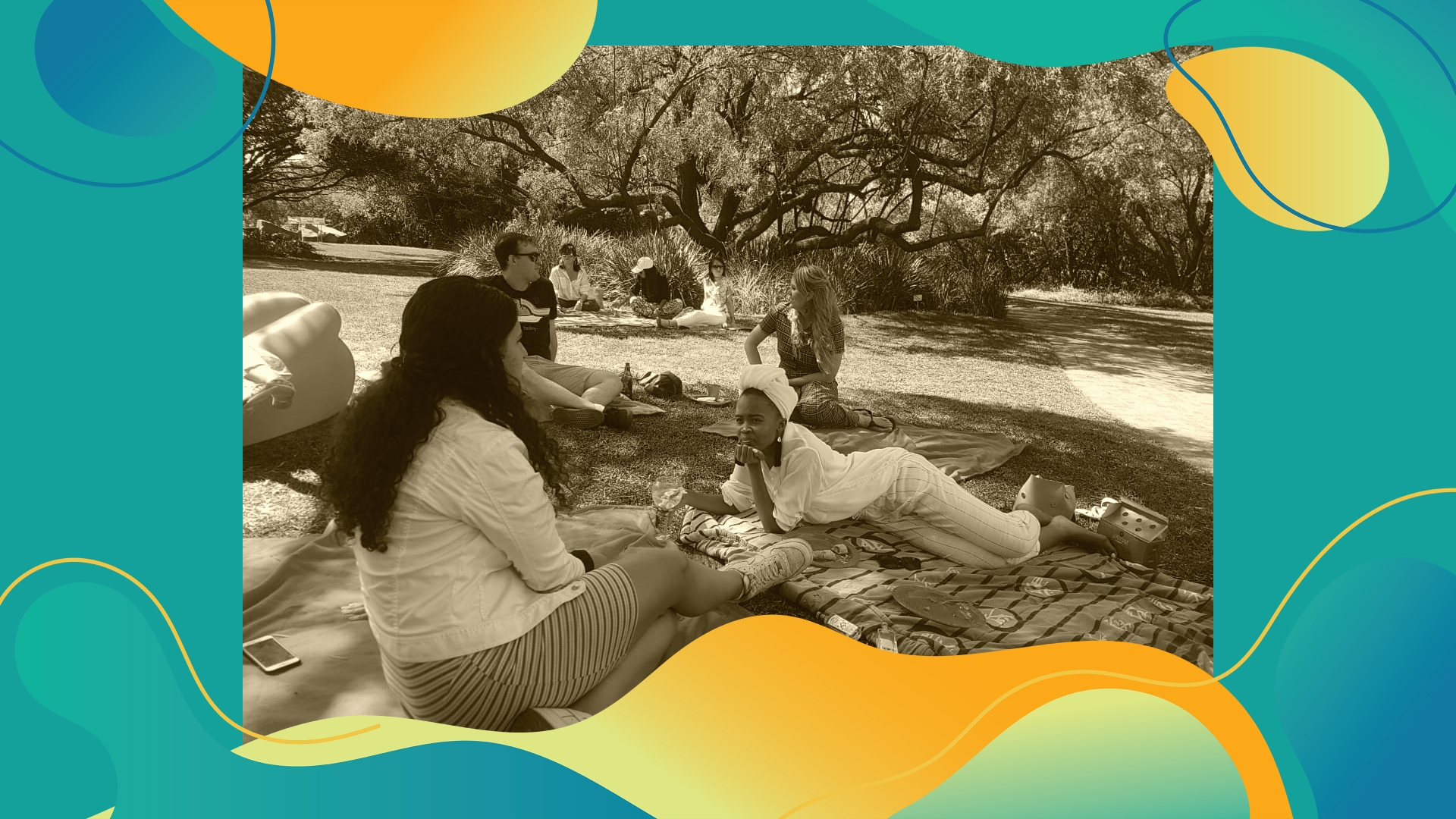 The Asian Cheese Maker
More people arrive. Masha's stepbrother with his family. There's the woman with the sunglasses shaped like butterflies. The other woman with green highlights and a green bag. The one with a blue and white top. The father with the blonde girl called Magdalene (also Masha's goddaughter).
There's also Masha's two friends who flew in from Mauritius to surprise her: Ciske Visagie and Obryana Peerum.
They all greet me warmly and hug me like we've been friends forever.
A party is not a party without drinks and food.
There are some really interesting choices for food. It's not your typical stuff at all (Simba chips, Smarties, koeksisters, milk tarts, etc.).
Instead, it's baby tomatoes – the red and yellow ones. Devilled eggs stuffed with mayonnaise and carrots. Pancakes filled with spring onions and bacon bits.
Martin even made a dish himself: Eggplant deep from roasted eggplants, cumin, garlic and coriander.
And the best of dish of 'em all:
String cheese.
Yum, yum, yum.
Just yum.
It's cheese, of course, but you can pull it apart and it's delightfully crispy.
I meet the woman who made it: Talmira van der Westhuizen.
She's from Kazakhstan and she makes these things herself.
'She even makes organic butter,' Masha tells me.
I tell Talmira that it's truly amazing. 'It's almost like biltong,' I tell her.
She replies, 'Most of my clients are vegetarian and they use the string cheese as a substitute for meat.'
I get her name and number and promise to contact her next week so I can take up orders. (Her website: http://www.chechilsa.co.za/)
When I leave, I ask Masha if I could take home some of the string cheese.
'I want my mom to try it; it's truly delicious,' I explain.
'Of course, you can,' she says.
The Party Ends
Time truly flies when you're having fun. I arrived at the party at noon; I'm finally leaving at 4 pm.
It's time for me to go.
I say farewell to everyone.
To Christina, I say, 'Sterkte with your studies.'
To Martin, I say, 'Thanks for a great talk!'
To Jacyn and Rakesh I say, 'We'll talk again.'
Masha's parents already left; Talmira as well.
To Masha I say, 'Thank you so much for inviting me to your party.'
And this I really mean from the bottom of my heart.
I leave the Gardens an enriched person. Fond memories were created. I drive away knowing that I will have to write something about it, so I can remember every detail and every person that I met. Otherwise, it will soon become vague and then ultimately forgotten.
*
When Masha and I met for the first time at that event, she asked me, 'How do you keep going?'
After attending her birthday celebration, I came to a new revelation – and this is now my answer:
Through community – family, and friends.
And also:
Through making the most of every moment.
Because later that night, Masha's friend Michelle – who had been in a coma for two weeks, passed away.
She had been 23 years old.
Watch Masha's In Bed At YouTube Interview With Me: