Recently, my grandmother gave me a suitcase. It was brown, small and worn out leather, and it was filled with newspaper clippings, black-and-white photos, magazine articles, old passports, worn-out Bibles, cufflinks, and even an expired bank card. This suitcase had a special distinction to it because it once belonged to my grandfather, Christiaan 'Goggie' Johannes Botha Barnard.
I have vague memories of my grandfather. My grandparents divorced even before I was born, and the effect of a divorce often means that the children (and in my case, the grandchildren) get estranged from a certain side of the family.
My grandfather was a butcher his whole life, and the few memories I have of him is of us visiting him at his workplace. He was always ecstatic to see us, especially my mother. Every time we saw him, he gave each one of us grandkids a 'Dirkie', which in those days was a condensed-milk treat. It was heavenly and I always looked forward to receiving that from him.
I also have about two memories of us visiting him and his second wife in their small apartment. My mom told me, my sister and my brother, 'You can call your grandfather 'oupa,' but you cannot call his wife 'ouma.' She is 'tannie Etta'.' My mom was serious when she told us this, and it confused me a bit because I couldn't understand why my grandfather's wife wasn't our 'ouma' as well.
During my grandfather's last couple of years, he lived with my uncle on his wildlife game farm. By then he had divorced 'tannie Etta' and he had his own butchery on the farm. We saw him a bit more often then. At that time he was gravely sick, and he often slept for long periods. He also visited us once in Worcester, where we lived at the time. He would read his newspaper, and then nap for the rest of the day. The interaction was little and the words few.
Soon after, he passed away. He was buried on the farm amongst the lions, exactly like he had wished it.
This is why, when I received this suitcase from my grandmother, I felt like I had gotten a treasure. When I opened it, I discovered a life that had been well-lived. My grandfather had a history I knew little about. I had heard stories about him through the years, but here I found concrete evidence, proof of my grandfather's legacy.
As I read about his life, I started asking questions about his life. My grandmother was able to fill in most of the gaps, as well as my mother. But some questions only he would've been able to answer, and I wish I could've asked him those questions when he was still alive.
At least I have these embers, these scents of a past. I am sensitive when it comes to smell, and my senses heightened when I first opened up the suitcase. It had a very distinctive smell, something I had never smelled before. A combination of dust, ink, dried flowers, and my grandfather's smell overwhelmed me as I went through the items.
In this essay, I share with you what I found, how it affected me, the questions hanging in the air, and the closure that I've received regarding my grandfather.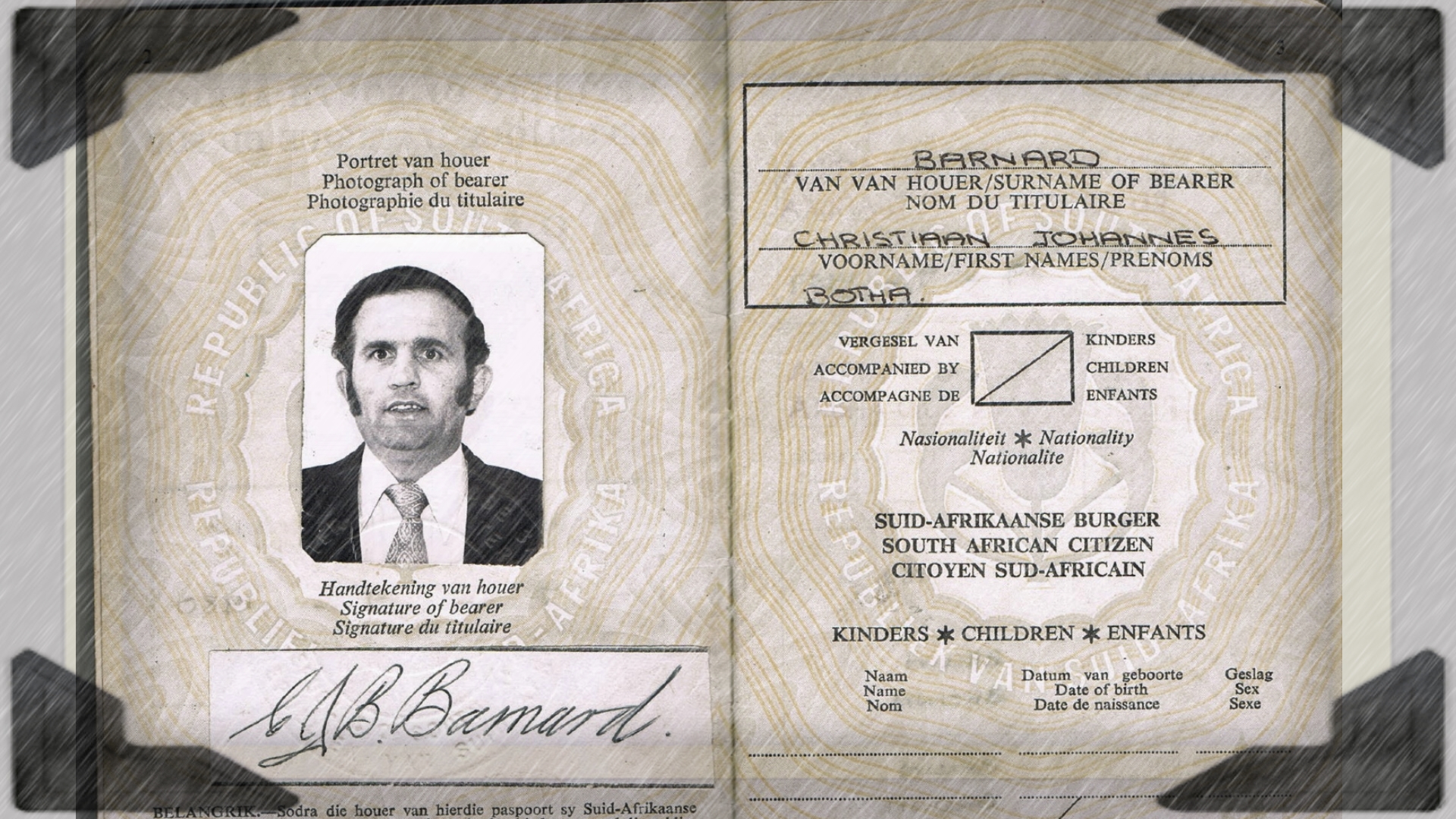 Christiaan Johannes Botha Barnard
Date of Birth: 19 September 1939
Sex: Male
Height: 182 cm
Colour of Eyes: Brown
Colour of Hair: Brown
*
At first, I find random, unimportant stuff in the suitcase:
A real estate agent's business card, two used postage stamps, a sign language pamphlet, torn out clippings on school term dates, typed notes on 'what the Bible says about eating pig meat'. I also find a reverend's house visit card dated 1968 and a dance school advertisement (probably kept for his two daughters, who danced). I gather newspaper clippings on Nadia Nerina – a famous dancer who originally came from Bloemfontein.
All these seemingly frivolous materials show me the framework of who 'Goggie' Barnard used to be. But then I dig deeper, and discover much more meaningful treasure…
*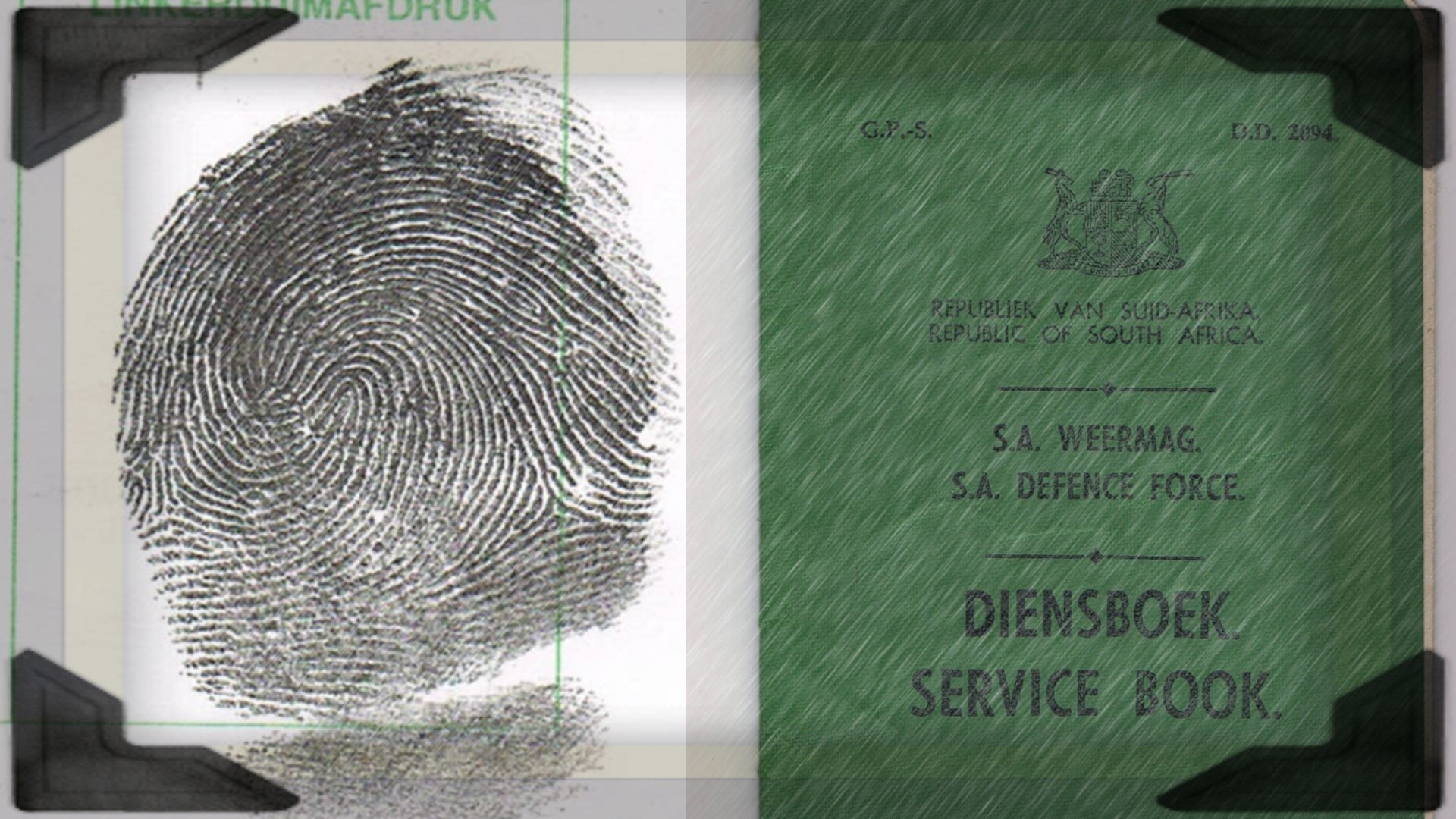 In my grandfather's passport, there are dated stamps. This booklet confirms that he went to Malawi on the 12th of September 1975, and then he left the country on the 21st of September 1975. He also entered Rhodesia (now Zimbabwe) the 21st of September 1975 at Salisbury Airport, and then exited the same country three days later, on the 23rd of September 1975.
There's also a Jewish stamp in his passport, proving that he visited Israel in September 1976 with my grandmother, Valerie.
I discover a page titled 'Application for the reissue of an identity document' with a with a fingerprint of his left thumb. It is dated 1997.
In the suitcase I also find an ID booklet of his membership to the SA Defense Force. He wasn't in the army, but he was on standby in case war should ever break out in South Africa.
I find something else, quite interesting: A page torn from a photo album booklet where my grandfather did a missionary outreach in Lauderdale, Malawi, the 19th of September 1975.
There's a black & white photo, but it's too dark and I can't make out the faces. The inscription reads:
'Standing second from the left is brothers Goggie Barnard and Japie Swanepoel, whom Reverend Scott took with him on his recent visit to Malawi.
The man in front of brother Barnard is a leprous man who lost his one hand's fingers and the other hand is already heavily affected by leprosy. But this man is a radiant child of the Lord and has been washed clean by the blood of Jesus. He also offered his own ground so that a church can be built there.'
All these facts are fascinating, but it still doesn't tell me who Goggie Barnard really is.
Then I hit the jackpot: I find an endless myriad of newspaper clippings and photos of my grandfather's early days as an amateur boxer. There are two scrapbooks filled to the brim. The pages are falling apart and some clippings are torn in half. I know that I will have to contain these pages somehow, that it doesn't get lost forever.
I am astounded by the determination and focus that my grandfather had early in his life, especially where his boxing was concerned. In fact, I think he could've gone professional if he had really wanted to. As my grandmother tells me, 'He was obsessed with exercising and fitness. He would sometimes run for kilometers just to be fit. He also had a six-pack.' And according to my mom, 'He was brilliant with skipping rope.'
It is not only my grandfather that excels in boxing but his other three brothers as well. 'Vissie' Barnard also features in some of the newspaper articles, but the reporters describe him as someone who is brutal and without mercy. My grandmother confirms this observation as well. 'Your grandfather was a gentleman; he never played dirty. But Vissie? He could be cruel.'
In these photos, I notice how similar my brother looks like my grandfather. The same jawline, a fierce look in their eyes, and the same body structure.
Each and every one of the newspaper clippings describe how Goggie Barnard won his matches with ease. Within seconds, the game would be over.
'Goggie Barnard put up such a great display against his resourceful club-mate, Jopie Greyling, in Saturday night's welterweight final at the Free State Empire Games boxing trials that the selectors simply HAD to nominate him for next month's national trials in Johannesburg.'
My grandfather stopped with amateur boxing shortly after the birth of his third child (my mom). Yet he continued watching the boxing scene, stayed up to date with competitions and still collected newspaper clippings on boxing.
Did he ever dream of going professional?
Did he enjoy boxing?
What drove him?
Would my grandfather have liked to continue boxing?
Did he ever miss it?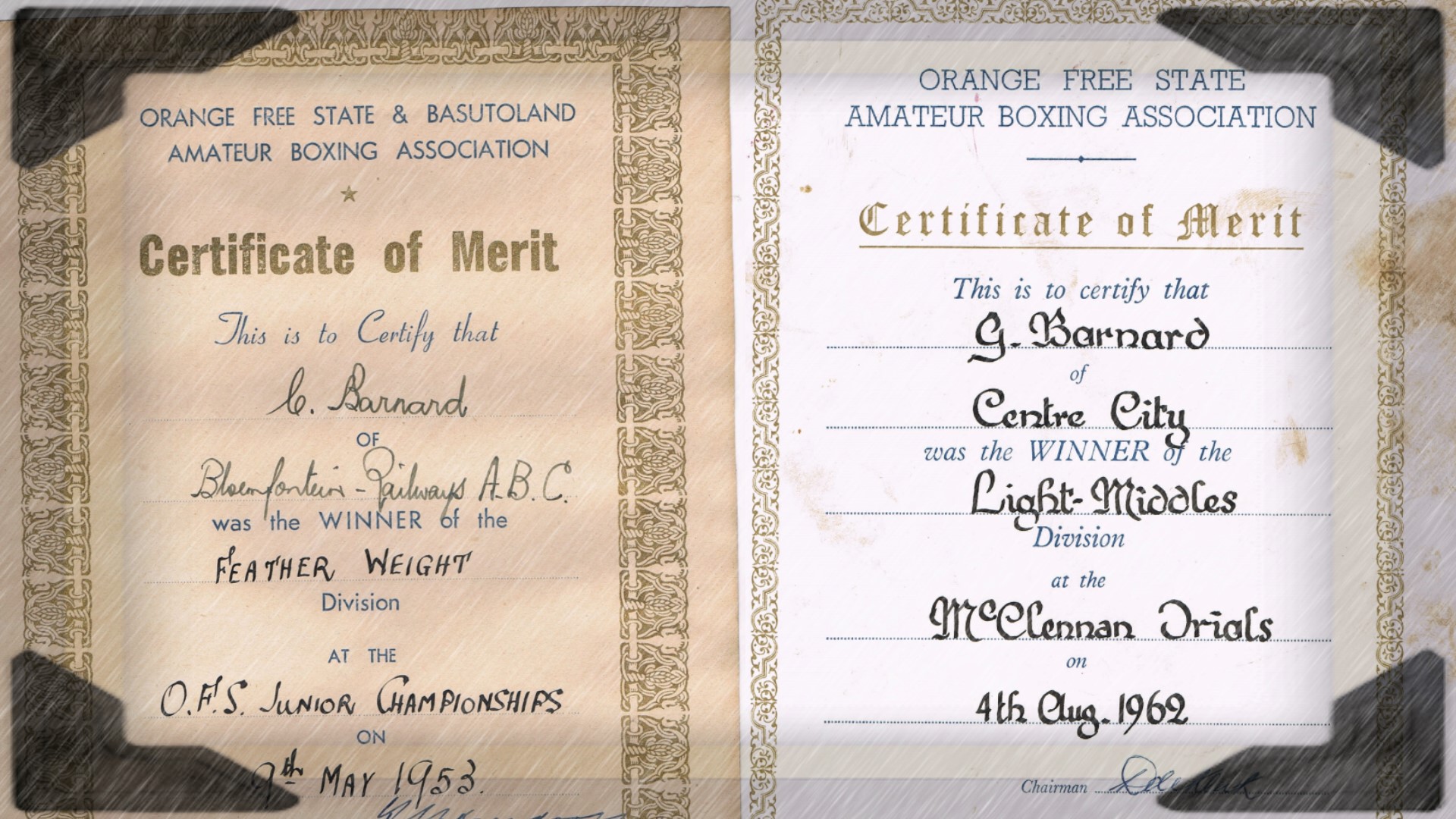 I also discover nine of his boxing certificates. From 1953 up till 1966 he won the following titles:
Orange Free State Amateur Boxing Association:
Winner of the Feather Weight Division at the OFS Junior Championships – 9 May 1953
Winner of the Welter Weight Division at the OFS Junior Championships – 8 May 1954
Winner of the Middle Weight Division at the OFS Junior Championships – 18 June 1955
Runner-Up of the Welter Weight Division at the OFS Junior Championships – 27 September 1958
Runner-Up of the Welter Weight Division at the OFS Empire Games Trials – 12 April 1958
Winner of the Light-Welterweight Division at the OFS Senior Championships – 30 May 1958
Winner of the Light-Middle Division at the McClennan Trials – 4 August 1962
Winner of the Light-Middle Division at the Senior Championships – 8 September 1962
Natal Amateur Boxing Association:
Runner-Up of the Welterweight Division at the Natal Senior Championships – 22 October 1966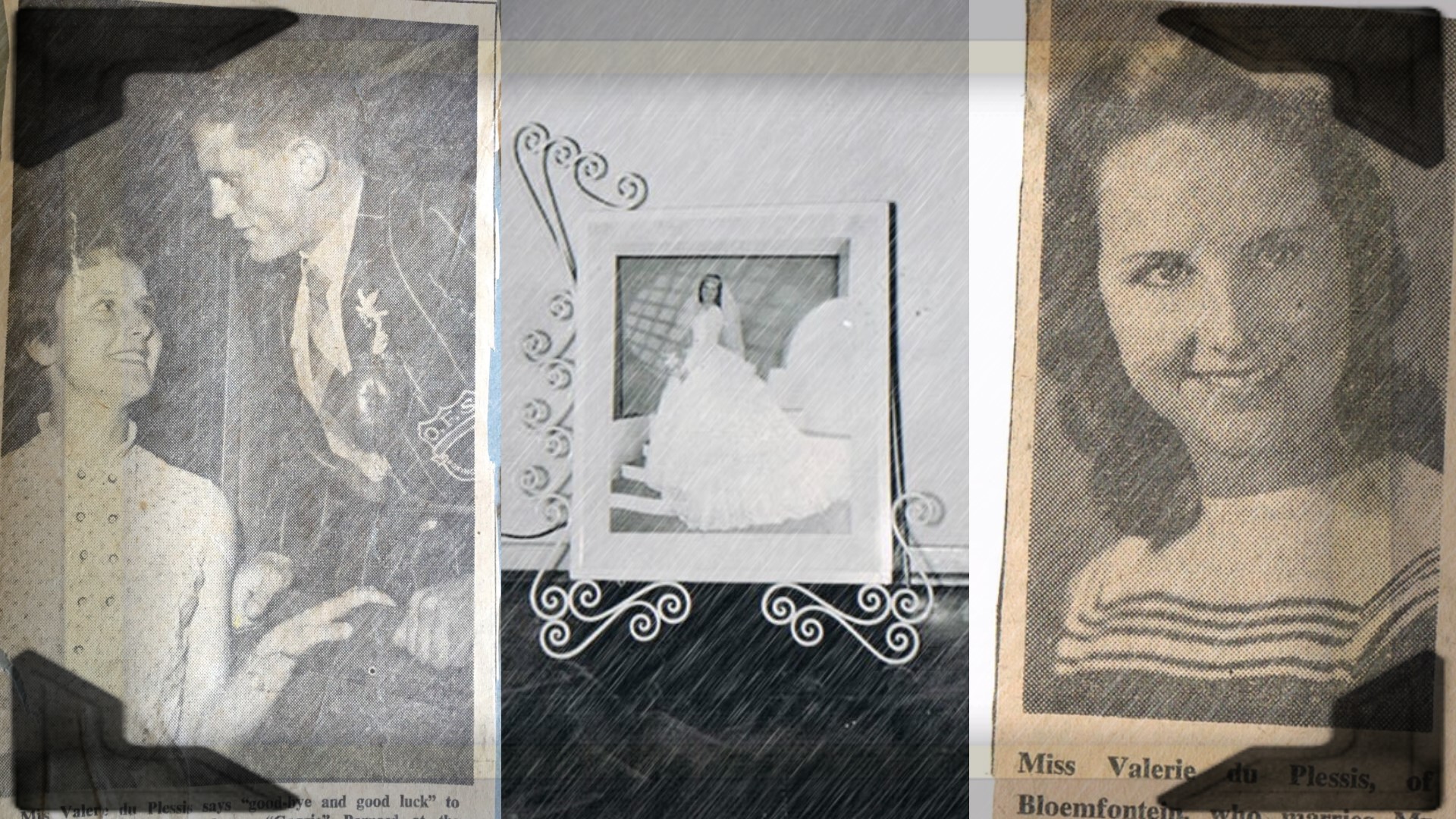 My grandfather was crazy about my grandmother. They met in high school, and got married shortly thereafter. Along the way, my grandfather made a series of mistakes that cost him his marriage.
What's interesting to me, is that he kept all the newspaper clippings that he had of my grandmother throughout the years. He even collected items of my grandmother after they got divorced. He even had a photo of my grandmother's second husband in his suitcase. He also collected newspaper clippings and photos of my grandmother's mother, Joey.
What did my grandfather like about my grandmother?
What memories of her did he keep in his heart?
If he could do it over again, would he marry my grandmother again?
What would he have done differently?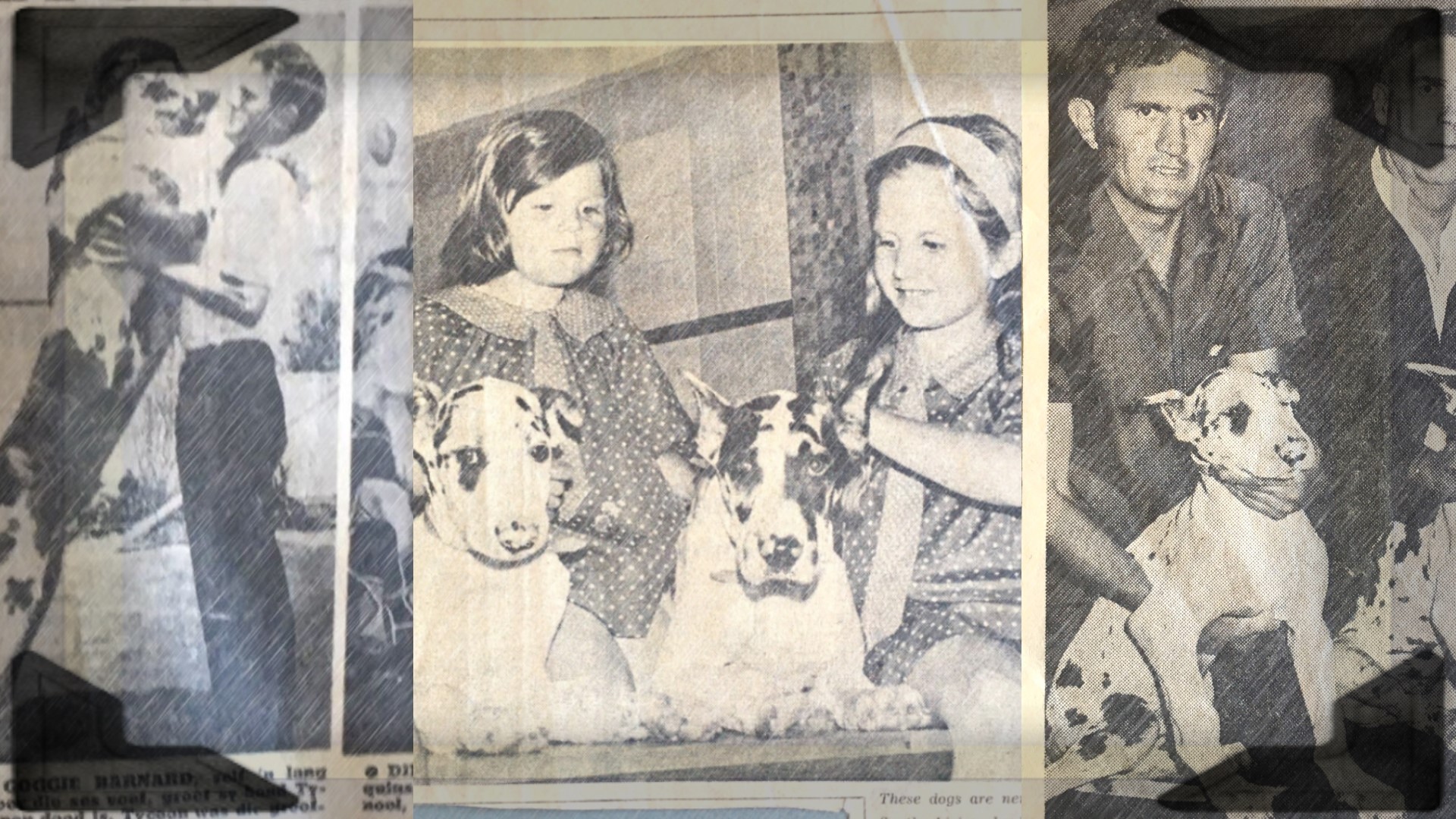 I discover an A3 spreadsheet titled 'The Valbar Kennels of Great Danes – Breeders of the Harlequin Great Dane – The most decorative and spectacular of dogs – Owned by Barnard Senior and Junior'.
It is a well-known fact amongst our family members that my grandmother & grandfather brought in the first Harlequin Great Danes from Germany to South Africa. There's countless newspaper clippings of that, as well as a Huisgenoot article dated 25 January 1963. In this specific article, there's a mention of Jamie Uys, the director of The Gods Must Be Crazy, and how he made a short film of Tycoon.
One of the first Great Danes my grandfather had was Tycoon. This dog broke world records for being the biggest dog ever, and after he passed away, his embalmed body was showcased in a museum in Bloemfontein.
I find an A-4 black and white photo of Tycoon wrapped in plastic. At the back, it is written 'Pragtige Great Dane Hondjies te koop' (Beautiful Great Dane puppies for sale) with a street address in Welkom and a telephone number.
What persuaded my grandfather to bring in these dogs from Germany?
Which dog did he love the most?
Did he enjoy showcasing these dogs?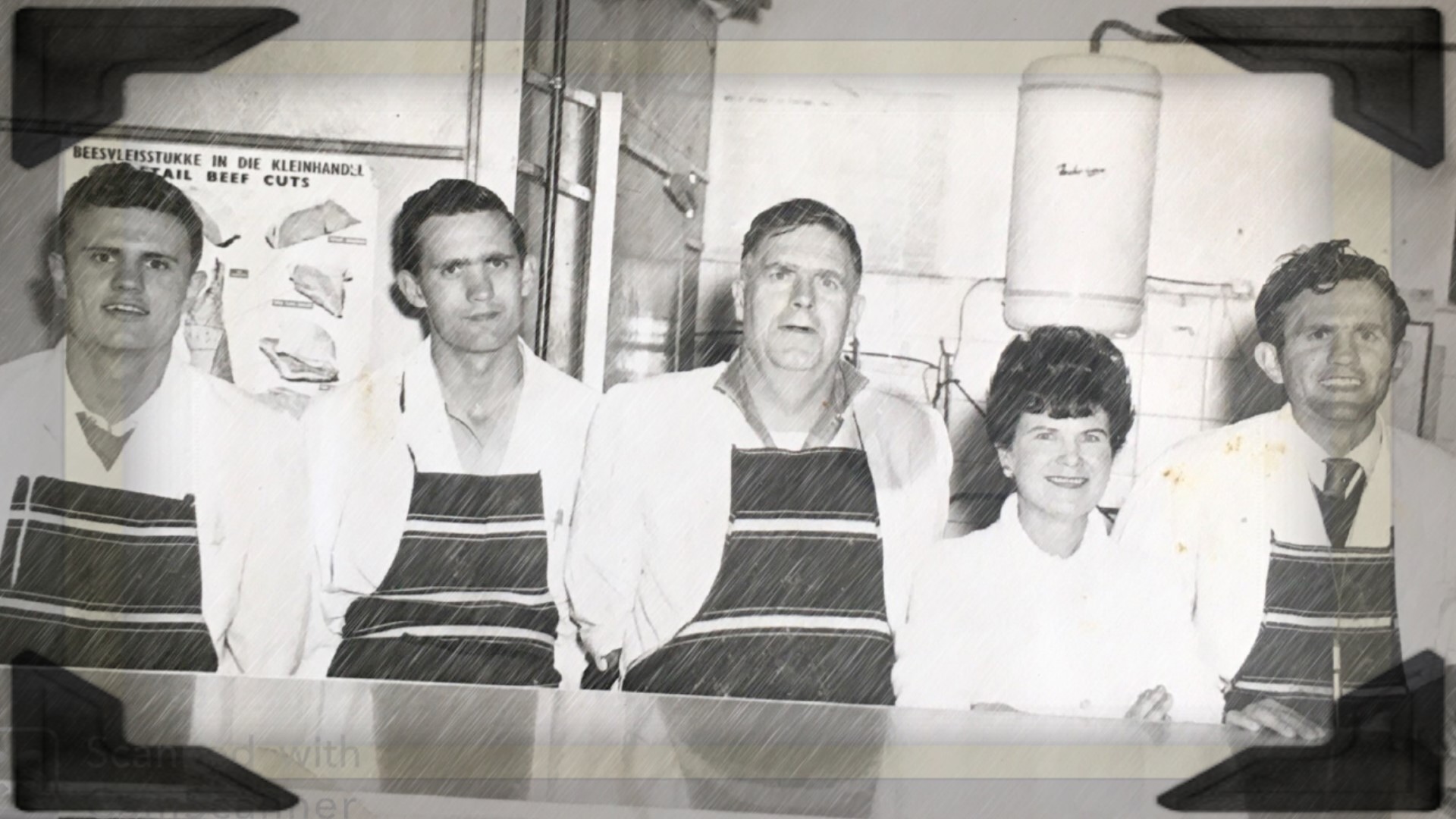 My grandfather and his father, Chris Barnard, opened up their own butchery, the Barnard Slagtery. According to my grandmother and mother, my grandfather was brilliant in his job. In this suitcase I find photos and newspaper clippings of this business:
'Mnr Goggie Barnard, die bestuurder, alom bekend in die Vrystaatse Sportkringe, nooi een en almal uit om hom te ondersteun.'
'Barnard Slagtery – Bergstraat 15 (regoor die eiland by die duik-weg na Maselspoort-pad) is nou op SAMBA. Samba-lede kan staatmaak op ons Prima-Vleis. Een keer 'n klant – altyd 'n klant! 'Kom besoek gerus ons netjiese, modern en higieniese slaghuis waar u kan staat maak op flinke en vriendelike diens deur die eienaar, Goggie Barnard.'
I also find a 'Varsvleis Sertifikaart' with the following info on it: 'Hiermee word dit toegeken dat Goggie Barnard 'n opleidingskursus en toepaslike toets in 'Arbeidsverhoudinge vir middelbestuur en toesighouers' – suksesvol voltooi het.' It is dated 21 – 22 Feb 1990.
What was it like to transition from being an amateur boxer to a business owner?
Did my grandfather ever feel that he fulfilled his life's purpose?
What stories would he have shared of his years as a butcher?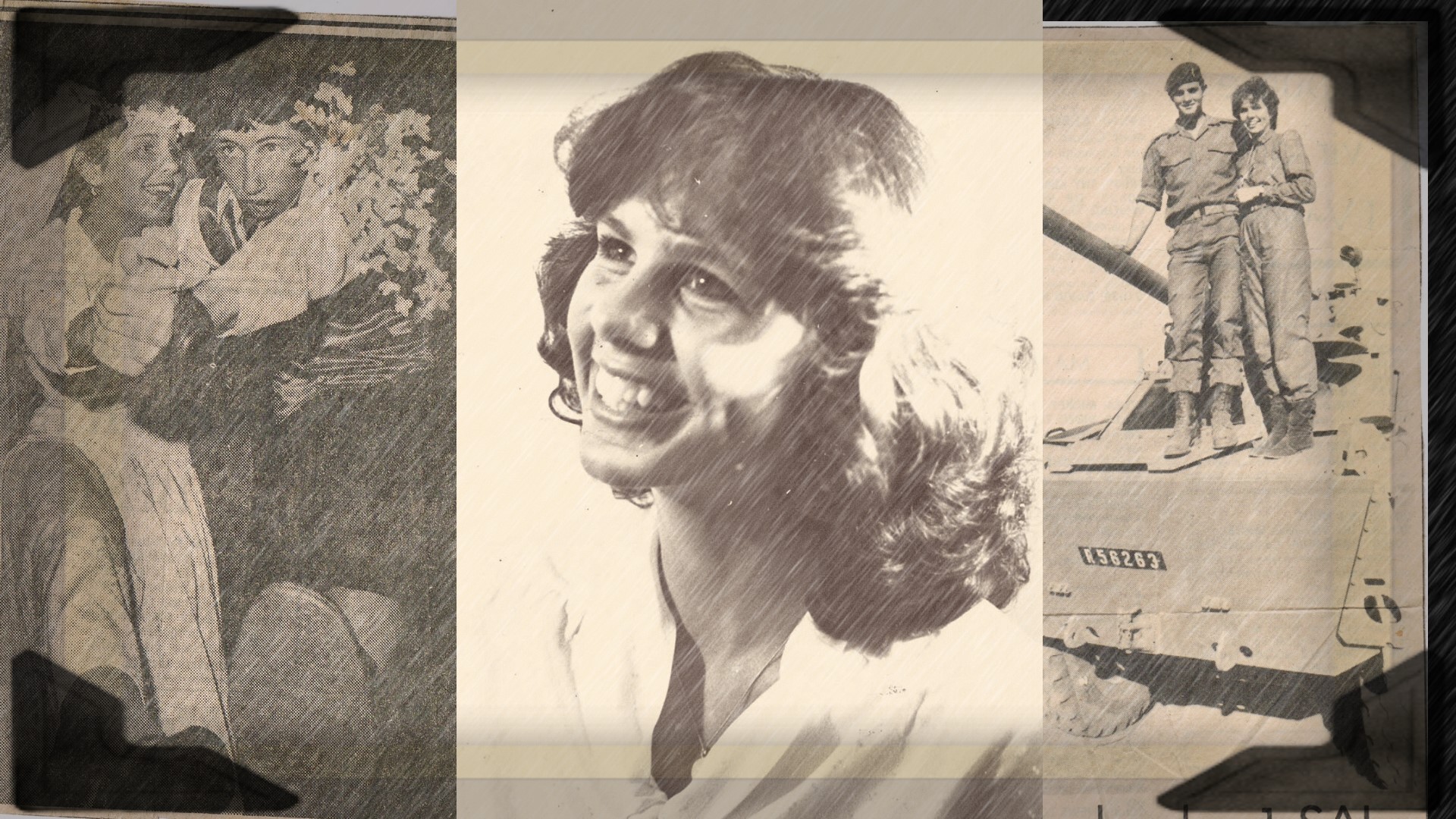 I find various photos and newspaper clippings of my grandfather's three children. Of Belinda, his oldest daughter, dressed as a bunny at a dancing festival. Botha, his only son, receiving an award for being the best lawyer in the Free State, of him being chosen as a prefect at Primary School Bedelia, and a newspaper clipping dated 1999 of his birdcage situated at his office in town.
I also find numerous information about my mother, Bonita. It is obvious that he adored her. He had a wedding photo of my mom, a photo of her graduating Bible school, her winning a drama contest at the Speech Festival, her winning the Best Sports Participation in 1978, her breaking records at high jumping, and a newspaper clipping of her with her soon-to-be husband at the army base.
There are a gorgeous black and white photo of my mom, and at the back, she wrote, 'Met baie liefde aan die beste Pa in die hele wereld. Baie liefde Bonita xxx.' (With love to the best father in the whole world. Lots of love Bonita)
Did he enjoy being a father?
Did he wish he could've spent more time with his children?
What were his joys and regrets in his relationship with his three children?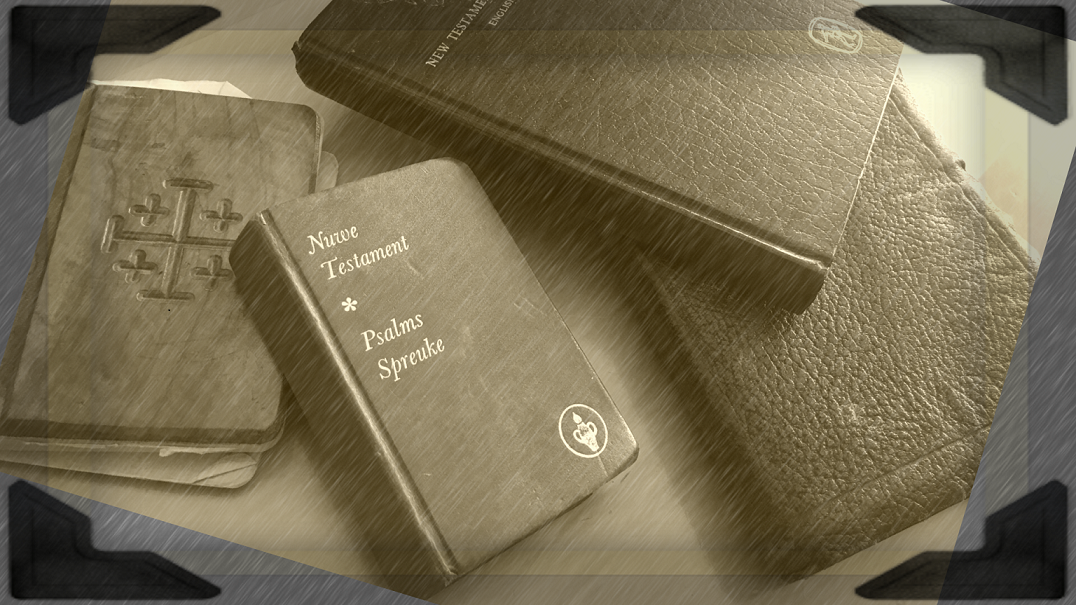 In total, there's four Bibles in my grandfather's suitcase. All four of them are worn out and inside are notes, underlining's and questions. I also find two certificates, dated 1981 and 2000 respectively:
Goggie Barnard: Kring van Kollege Vriende van die AGS Teologiese Kollege – toelating op grond van 'n bepaalde bydrae tot die Trustfonds. 1981
&
Ek, Goggie Barnard, verbind my hiermee tot die missie van die Volle Evangelie Kerk Van God – Bloemfontein Sentraal Gemeente – Mei 2000
In one of the Bibles, I find a photo of a woman affectionately holding a cat. I think it's my grandfather's mother, Hester, but I can't be sure. I send a snapshot to my grandmother, and she says it's definitely not Hester. My mother takes a look, and says, 'It's your grandfather's older sister. Yes, it looks like her.'
For some reason, I really like this photo. Maybe it's because I like cats, or maybe it's because the woman in the photo is unguarded and is completely focused on her lovely cat.
Finally, I find my grandfather's old reading glasses that he wore. It is broken, falling apart. I also find a small box of cufflinks.
There's a Diamond Jubilee Certificate that was awarded to my grandfather in 1997 after he had donated blood over 60 times in his lifetime.
And surprise! I find a Volkskas banking card my grandfather used in the 1980s.
Volkskas Beperk was a South African bank founded in 1934 as a cooperative loan bank, becoming a commercial bank in 1941. In 1991, by which time it had become South Africa's largest Afrikaner bank, Volkskas merged with United Building Society, Allied Building Society and Trust Bank to form Amalgamated Banks of South Africa.
In one of his other Bibles, I disclose a printed Bible Verse from Deuteronomy 8:11; 'Be careful that you do not forget the Lord your God, failing to observe his commands, his laws and his decrees that I am giving you this day…'
Was my grandfather serious about being a Christian?
What was his thoughts on Jesus?
Did he struggle to follow biblical principles?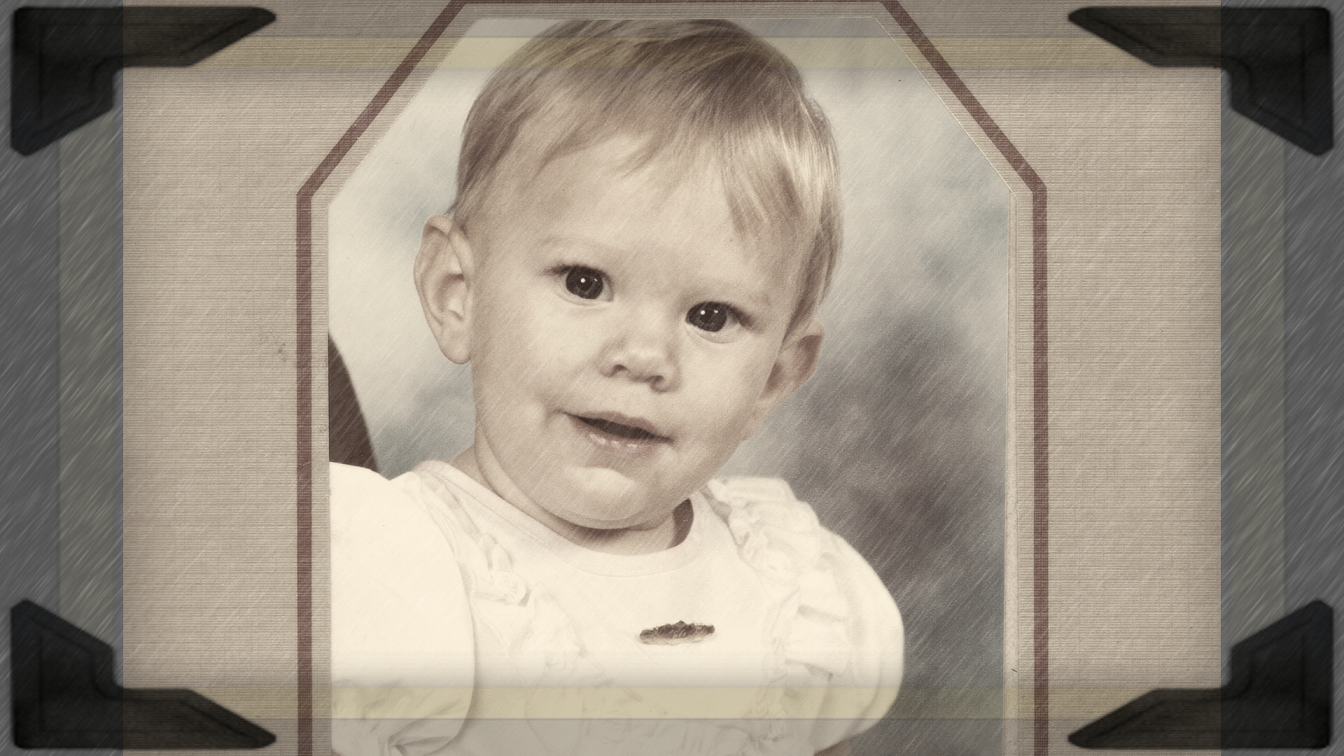 *
By now, the suitcase is empty. For the next couple of weeks, I will sort through the newspaper articles, photos, and clippings. I will scan them, laminate and bind them. A legacy discovered, a legacy restored.
But there is one more item I have yet to take out of the suitcase.
To my complete and utter surprise, I discover a photo of myself as a 2-year-old. This is astonishing, as there have been no other photos of my grandfather's grandchildren in here. And as it turns out, I am the only grandchild he has a photo of in this suitcase.
I pick up the photo, and for a moment I am silent.
It is as if my grandfather is acknowledging me, serenading my part in restoring his legacy and history. I know that one day, I would want my grandchildren to be just as fascinated by my life and what I leave behind. I finally feel the connection to my grandfather, Goggie Barnard.
For once, there are no questions.
I am content, and I close the empty suitcase.
*