'Kat Meier is a dynamic, strong and powerful woman.
I have had the honour of knowing her personally, especially in a prophetic capacity.
Every word she says and writes are always spot on,
and she blesses me immensely with her presence and what she carries.
I just know that this book is going to change people's lives radically,
and they will be challenged to think bigger, think deeper and think profoundly.
Kat is a beautiful woman – inside and outside, and her words carry a beautiful presence
that changes atmospheres and propels people into their destinies.
She comes highly recommended!'
Vicki Fourie
Former Miss Deaf South Africa
Director of Jeffrey's Bay School of Supernatural Ministry (JSSM)
*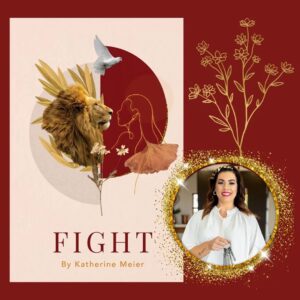 Her book is also available on Kindle.
*
Book launch – 19 November 2022